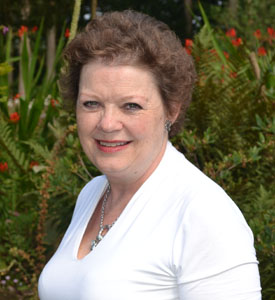 Jane Lodge is a co-founder of Finstall Fabrics. She started sewing her own clothes especially evening dresses whilst at University and even made her own wedding dress.
Jane was introduced to quilting by her Canadian friend Anne many years ago but she has not had much time to spend on quilting whilst working full time and raising three children now in their late teens and early twenties.
Jane considers herself an amateur quilt designer and is always jotting down quilt design ideas.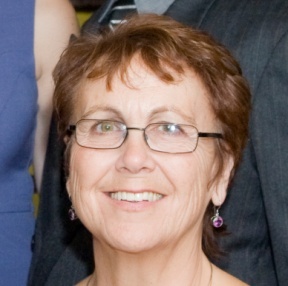 Anne is a long time passionate quilter beginning in 1980 when a Saturday morning introductory class was held in the small community she was teaching in. Already a sewer Anne thrived on the creativity that fabric and an idea could produce. This hobby turned professional when Anne teamed with her partner Grace Kost to create custom quilts for sale, and eventually form Sugar maple Productions, a Canadian based pattern company. These patterns range from traditional images of Canada infused children's quilts. Now retired Anne is thoroughly enjoying having the time to attack her stash and create quilts she has on her 'want to' list.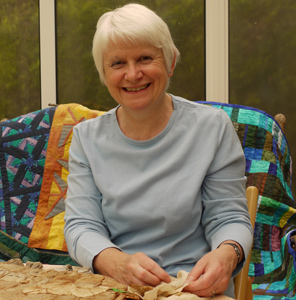 A co-founder of Finstall Fabrics Linda shares a passion for textiles that goes back to shopping trips with her mother and making a quilt from the scraps of dressmaking fabrics. During her thirty years in financial services, she has fitted in her interest with evening classes and undertaking City and Guilds course in Creative stitching, patchwork and quilting. Many of her designs are inspired from her native New Zealand landscape, culture and geological features. The bright colours she grew up with are a very strong influence. Music was the inspiration for her City and Guilds quilt by translating notes from Handel's Water Music into a stripped quilt. In 2007 she was inspired by a Quilters' Guild challenge for an outdoor exhibition and using 1,230 old teabags created a large hanging in the shape of a 'T'. Her latest challenge is a 'Gift of a Quilt' to the Olympics 2012 as part of the cultural Olympiad. Her quilt, entitled 'Swimming Lanes and Running Tracks' will be on display with the other 499 quilts donated at Olympia in March 2012.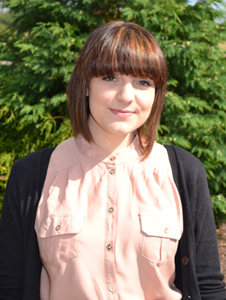 I have recently graduated from the University of Worcester with a Foundation Degree in Fashion and Surface Pattern.
One of my modules was work-based learning, and I was lucky enough to spend six weeks working at Finstall Fabrics, where I was able to use my design skills to help create quilt designs, one of which was the London Games quilt which is available to purchase. After completing this placement I was happy to accept a job within the company.
After working with Jane and Linda C, I was inspired to create my own quilt design for my final exhibition. It is also being displayed at the Festival of Quilts, 2011.
Quilting is a new sewing technique that I've only been doing for 6 months. However I feel that I am able to create inspiring designs that can be made up by people with different sewing abilities.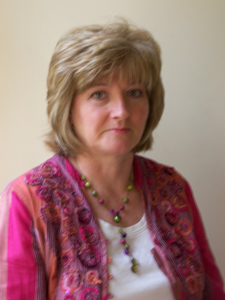 I am a designer/maker working with textiles, in particular Patchwork; it has been a lifelong passion which has overflowed into embroidery, felt making and mixed media. It all started in the 1980's after a holiday to Canada and has been a passion of mine ever since. My inspiration comes from the flora, fauna and landscapes that surround us; it gives us an endless supply of line, shape and a wonderful range of colour combinations.
On this journey I have studied C&G in both Patchwork and Embroidery and run classes at Cinnamon Studio, The Ruskin Mill, Amblecote, Stourbridge, as well as this I'm studying for HND in Fashion and Textiles at the local college.
Contact details: 01384 374569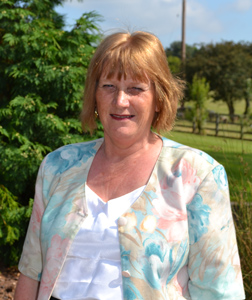 I am a bright, cheerful and very jolly person, have a positive outlook with a terrific and infectious sense of humour. I am a fun person to be around but also know when to be serious, with a generous and passionate attitude towards life.
I am artistic and my creativity flair spills over into all areas of my life. I am confident in my own abilities.
I have enjoyed a life time of stitching and making clothes for myself and my three daughters.
In 2006 I was commissioned to make a quilt for one of my dear and beloved friends. In doing this quilt I came to the conclusion that I needed more training in designing. I started with a two year City & Guilds course in embroidery. I could not complete the full four year course as the City & Guilds qualification was removed from the college. I knew I had not learned enough so continued my studies by enrolling and successfully completing a two year Higher National Diploma in Fashion and Textiles.