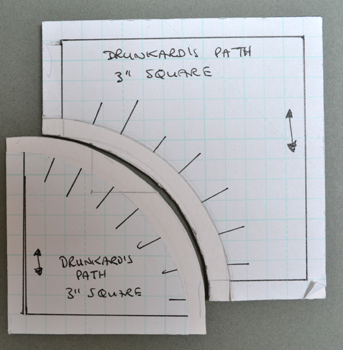 Templates are normally made from cardboard, plastic or metal. For unusual, difficult or intricate shapes freezer paper can be used. You will find with our patterns that we include a copy of actual size templates.
To make a template:
Draw the required shape onto cardboard, plastic or other medium to the actual finished size
Cut out accurately
Do make sure you mark up the template with the grainline of the fabric and an template name or number for ease of identification.
Templates illustrated below are Drunkard's Path Block with and without seam allowances.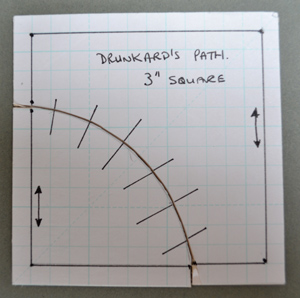 When you cut the shape out in fabric, you will need to allow for the seam allowance, which can be drawn on the fabric with a marking pen, pencil or chalk or use a template that includes your seam allowance. Watch out for any instructions to reverse the template.